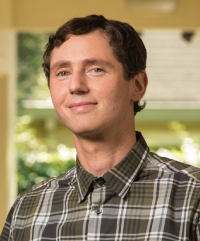 Our concierge physicians provide care to residents of Palo Alto and beyond.
Dr. Bradford Rabin received his BA from Stanford University with honors in economics. He received the Sobieski Commencement Prize for creative thinking in economics for his research on preventive healthcare services for low-income mothers.
In 1998, he received his MD, from Stanford University, along with the Dean's award for Outstanding Research for nine neuroscience publications examining the biochemical pathways involved in sleep. He also received the Dean's Award for Outstanding Community Service for five years of clinical care and creating a medical student education program at Arbor Clinic, a Stanford University clinic for underserved populations.
Dr. Rabin completed his internal medicine residency at the University of California San Francisco.  After his residency, he worked as a clinical instructor in the UCSF Department of Internal Medicine.  While his wife completed her medical residency, Dr. Rabin worked as an emergency medicine physician at a high-volume Boston area hospital caring for the widest range of medical problems, ranging from motor-vehicle trauma victims to heart attacks and strokes.
Dr. Hiroyu Hatano received her BA from Harvard, where she graduated magna cum laude. She received her MD from Stanford.  She completed her internal medicine residency at Harvard's Brigham and Women's Hospital, and subspecialist training in infectious diseases at the University of California, San Francisco (UCSF).
Dr Hatano is board certified in internal medicine and infectious diseases and has been practicing medicine in the Bay Area for over a decade. She is on the clinical faculty at Stanford Hospital.  
Dr. Hatano was a professor and attending physician at UCSF for 8 years, providing primary care and hospital-based care for a large panel of patients. While at UCSF, she also led an active clinical research program focused on finding an HIV cure. She has published widely in this area and received numerous research awards for her work.  
Due to her intensive training in internal medicine and infectious diseases, Dr. Hatano is well equipped to manage a wide range of adult and adolescent medical concerns.  
Dr. Hatano and her husband, Dr. Bradford Rabin, met at Stanford Medical School over 20 years ago. They live in the area with their three children.