Dr. Hiroyu Hatano received her BA from Harvard, where she graduated magna cum laude. She received her MD from Stanford.  She completed her internal medicine residency at Harvard's Brigham and Women's Hospital, and subspecialist training in infectious diseases at the University of California, San Francisco (UCSF).
Dr Hatano is board certified in internal medicine and infectious diseases and has been practicing medicine in the Bay Area for over a decade. She is on the clinical faculty at Stanford Hospital.  
Dr. Hatano was a professor and attending physician at UCSF for 8 years, providing primary care and hospital-based care for a large panel of patients. While at UCSF, she also led an active clinical research program focused on finding an HIV cure. She has published widely in this area and received numerous research awards for her work.  
Due to her intensive training in internal medicine and infectious diseases, Dr. Hatano is well equipped to manage a wide range of adult and adolescent medical concerns.  
Dr. Hatano and her husband, Dr. Bradford Rabin, met at Stanford Medical School over 20 years ago. They live in the area with their three children.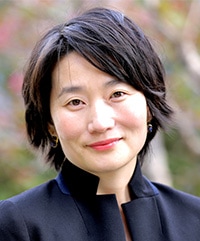 Dr. Hiroyu Hatano, MD, MHS